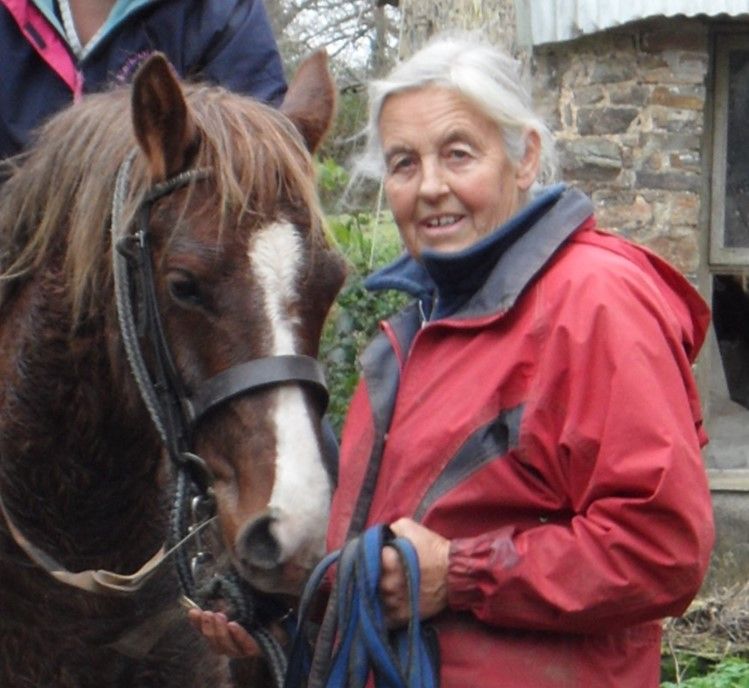 Chairman
I was a founding member of the West Wales Riding Club and formed part of the first committee. I have bred countless number of horses including very successful eventers and section Cs. Many Riding Club summer shows have been held at my farm and the BBQ was never to be missed!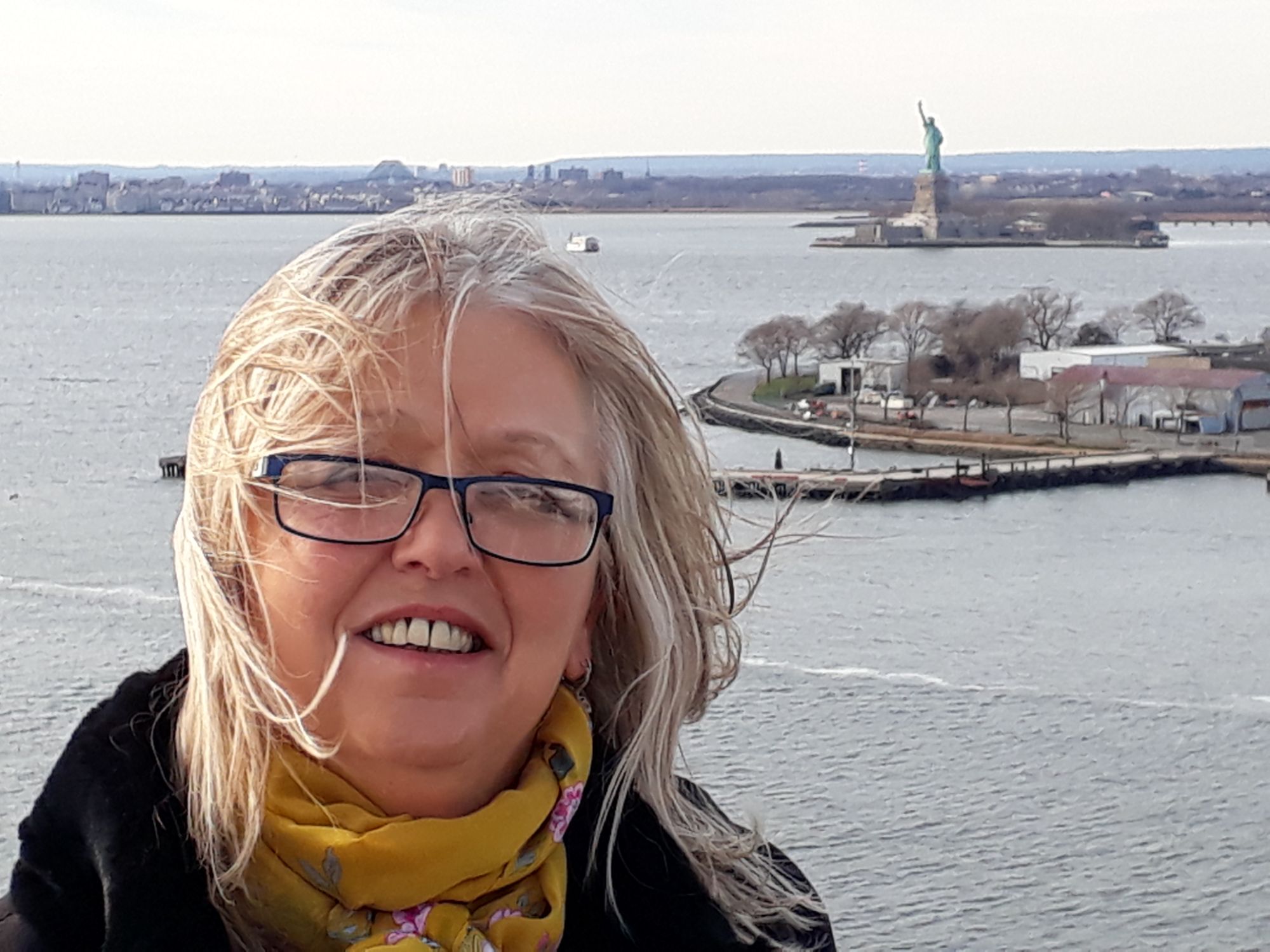 Treasurer
Growing up on a Pembrokeshire farm, horses and ponies were an integral part of my life from a very early age. I have enjoyed breeding and showing non - native "Coloured" horses, both County and National levels. I now have the dubious pleasure of introducing the youngest members of the family to Shetlands!!!!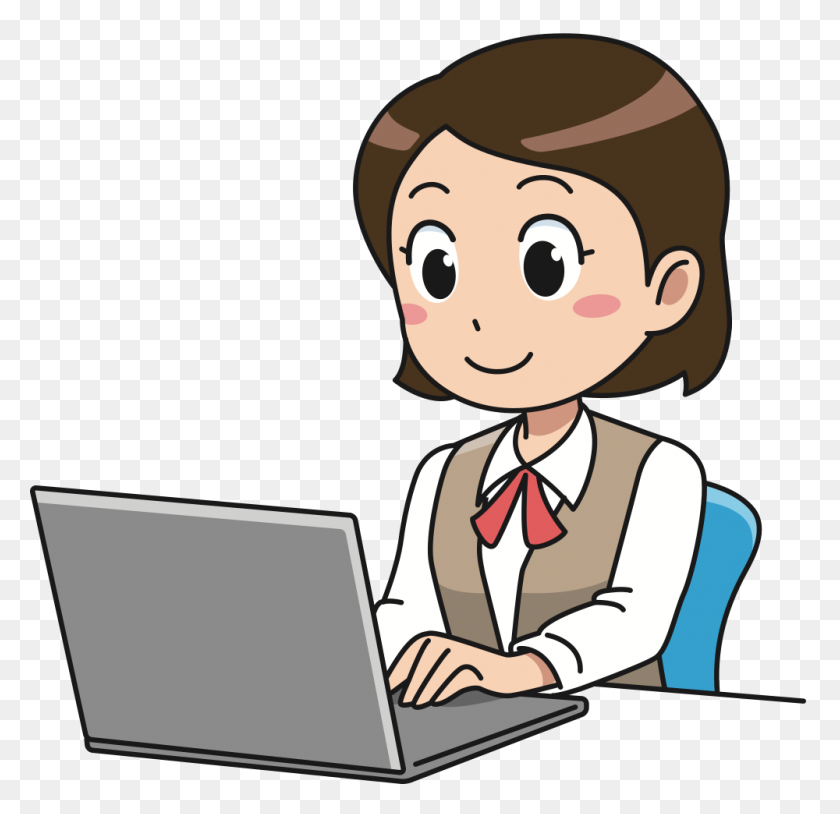 Secretary
I started riding when I was a student in 1972. I brought my first horse around 1980, and have kept one or two horses since then. I tried most things through the years, but preferred Endurance and Show Jumping. I no longer ride, but I am a career for two OAP horses.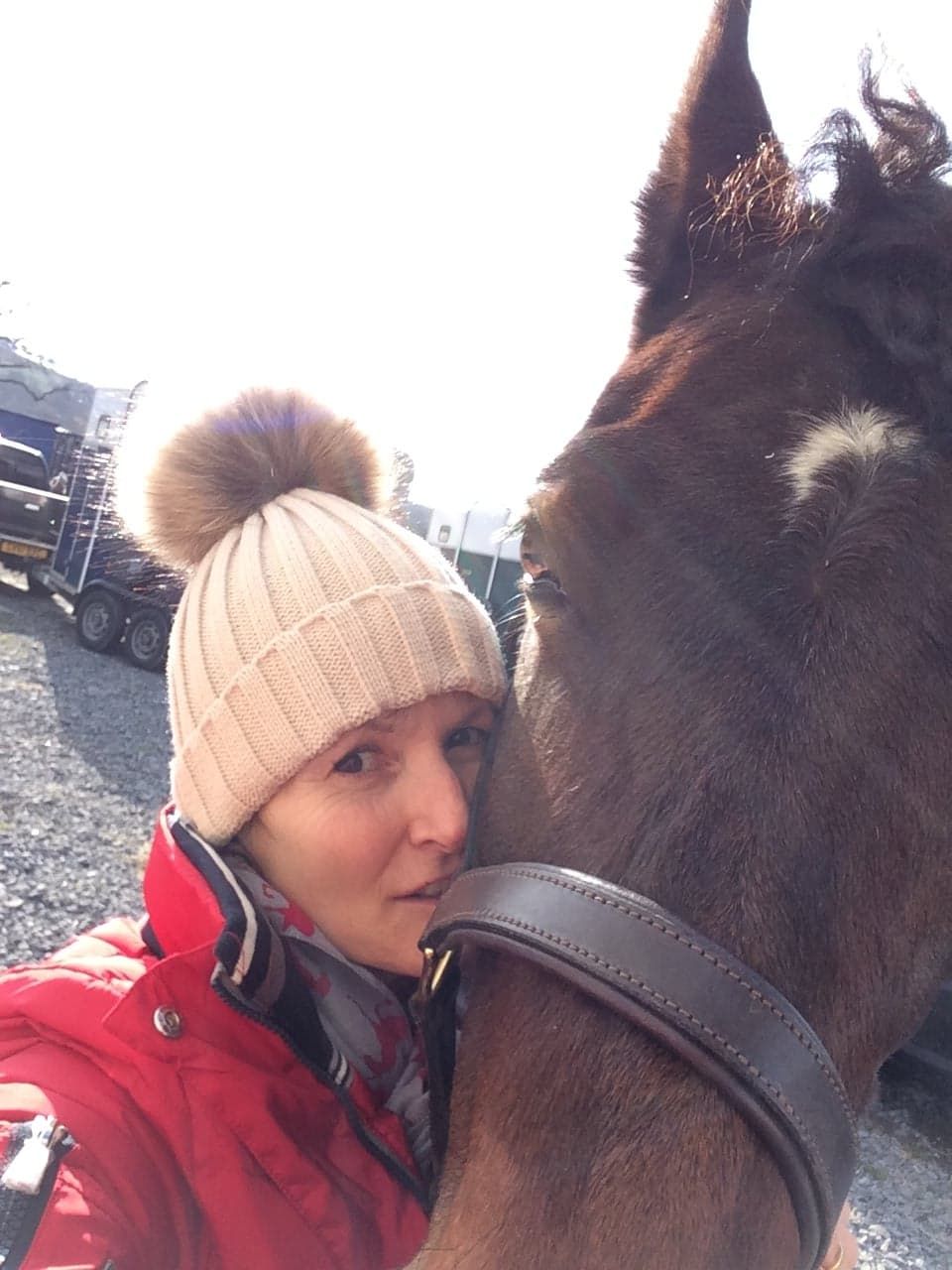 Hello! I have lived in Pembrokeshire for over 37 years. I am originally from Anglesey, North Wales. I was lucky enough to retire as a dentist and sell the business in June 2021. This has allowed me free time to spend time on my main passions, horses and gardening.
I have been an active member of WWRC for the last 13 years competing in all disciplines in the past with my horses Steve and Rachel.
My goal is to get back into competition and to have fun with WWRC.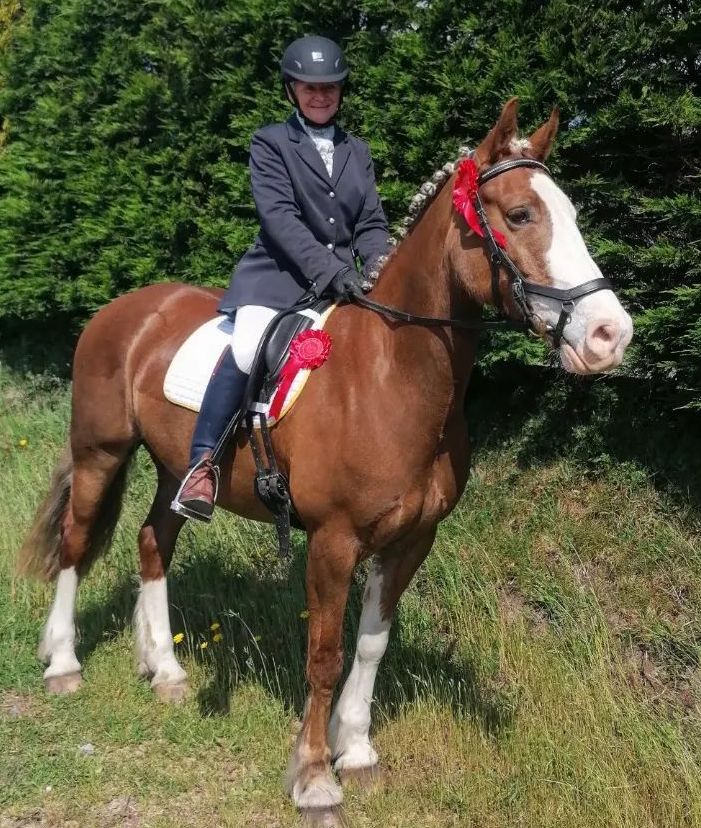 Until this year, I was a non-riding member and supported many riders at Area Qualifier Events and at National Championships as Chef d'equipe and unpaid groom. This year, I became a Riding Club member and at the grand age of 67, entered my first ever Dressage competition and won!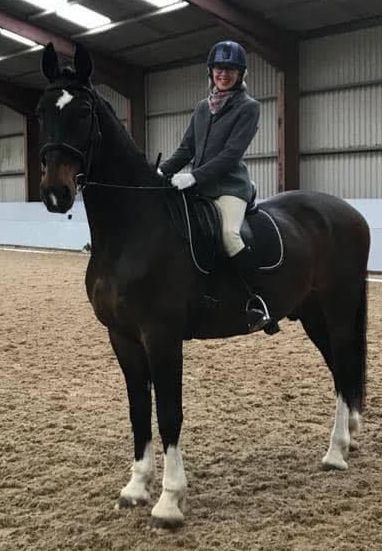 Hi! I am a wife, mother of two and a grandmother of two. My brother, Dick and I had a pony, Trixie at the age of four. Our mum used to collect us from school on Trixie, which was idilic. My next pony was Dawn which I Pony clubbed and hunted with the Pembrokeshire Hunt. When I outgrew her, I was lucky enough to be given Hugo. He was a bright bay by a premium stallion by a Welsh mountain mare. I enjoyed him until I was nineteen when I sold him and didn't get back into riding until about twenty years ago. I am lucky enough to part loan Clyde, and ex - carriage horse. He is such spgood fun and we are both enjoying Riding Club, Dressage, lots of hacks and even tiny Show jumps.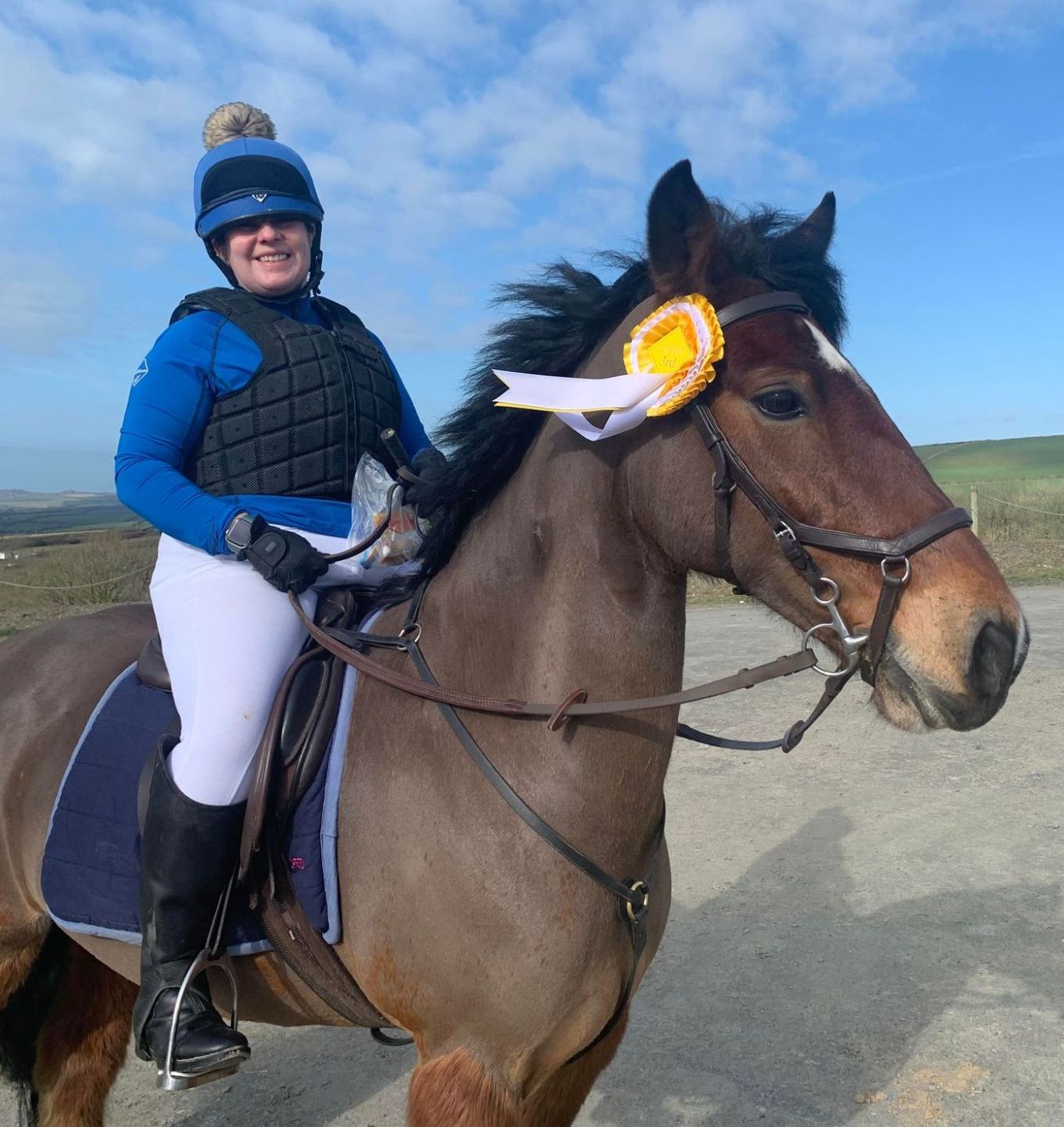 I am a Pembrokeshire girl who loves the country side and pace of life. I work for one of South Wales largest Solicitors, where I am in charge of their IT and communications systems, which means I say a lot of 'have you turned it off and on again?'
Horses are my stress release and passion. I have ridden most of my life and therefore should be better than I am!
My horse is William, who when I brought him was a blank canvas. We have come a very long way in a short space of time and our competitive goal is to start Eventing. My long time goal with him is to have fun and spoil him.
Being part of Riding Club has helped me meet other people obsessed with their horses and push me and William to take on new challenges. I look forward to meeting you all old and new members!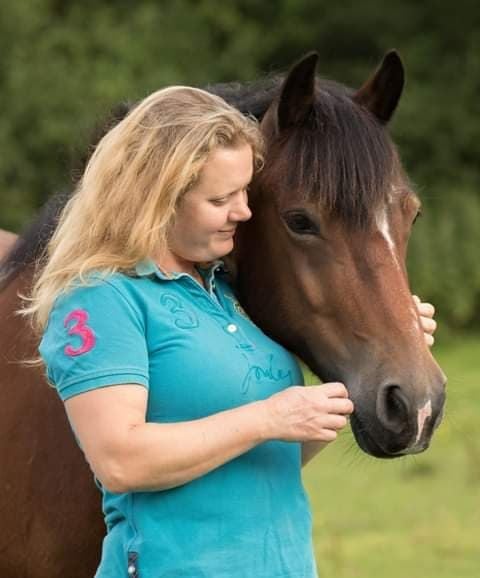 Hello! I enjoy attending riding Club rallies, hacking and Cross Country. I have two geldings, Rory, who I compete at Dressage with and Frankie who loves anything involving Jumping.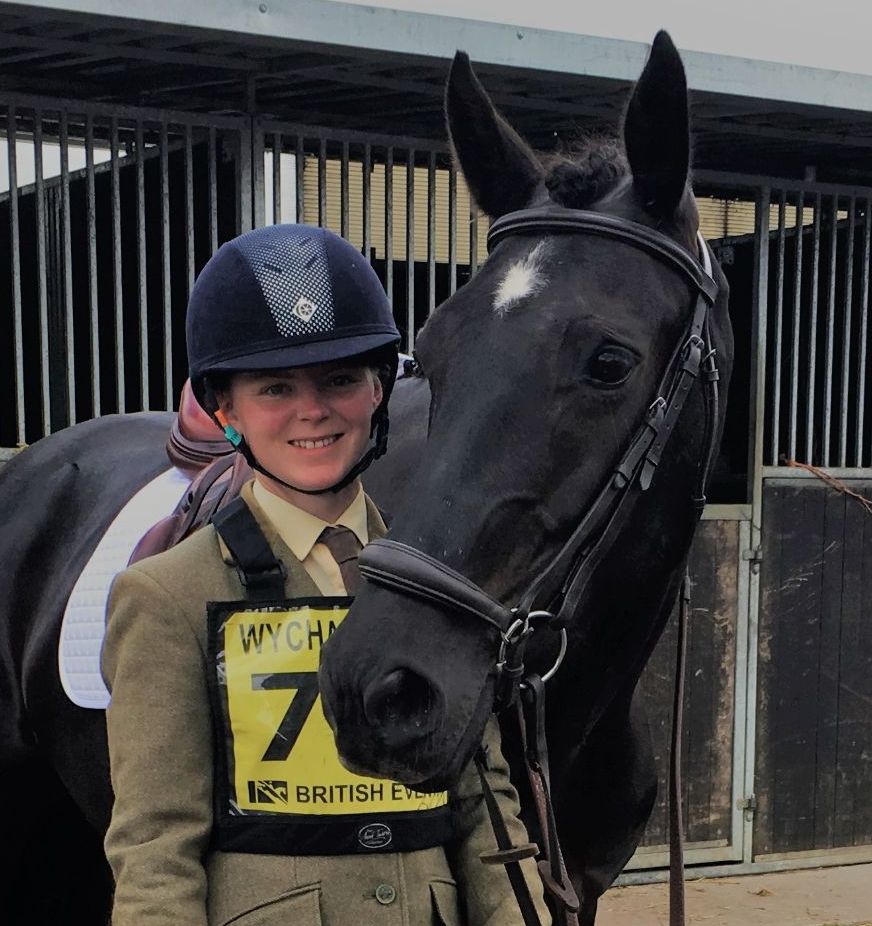 I have been an active member of Riding Club for many years. I have brought the youngsters to the locally held R.C. shows, and gone right through to competiting at Championship R.C. level.
I have had large amounts of support and guidance with my Horse Riding and my aim is to make those people proud.
If I am not at the stables, I am usually found at the Hospital - working as a Nurse.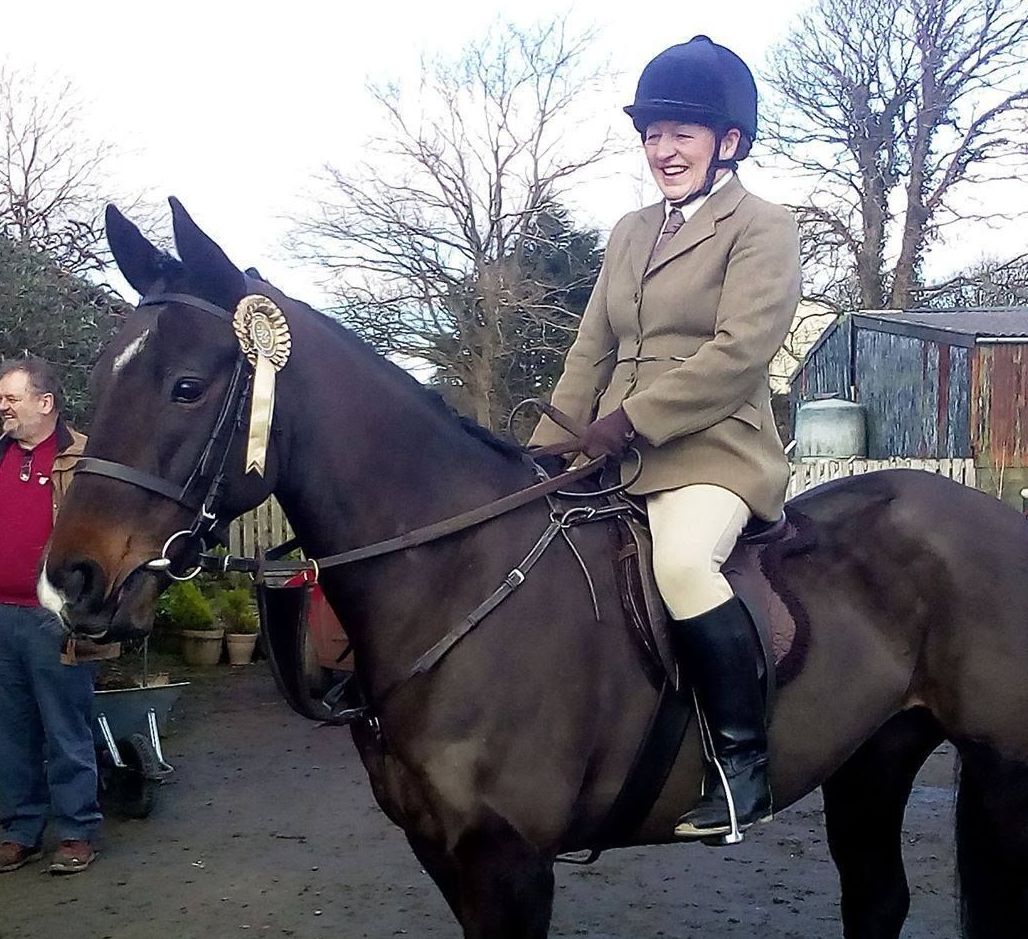 Hello! I have been riding since the age of 7 and in my early teenage years loved gymkhana. I then moved on to ride racehorses. I retired from racehorses after some 40 years and now have a wonderful 14.2 which i take to almost all riding club events dressage and show jumping. I love taking her to shows and she very rarely lets me down. Totally different from racehorses but just as enjoyable in a different way.